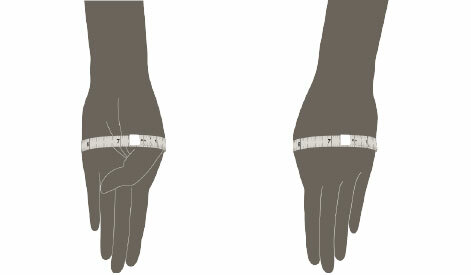 Measuring For Bangles
Bangle size is determined by the size of your hand and not your wrist.

To determine your bangle size, simply tuck your thumb into the palm of your hand (as if about to put on a bangle) and using tailor's tape , measure your hand all the way around the set of knuckles closest to your wrist, from knuckle to knuckle , Compare that measurement to the chart above

Measuring For Bracelets
You may refer to the chart above for a basic guideline to bracelet sizes. Please note that this is an approximate measurement. Follow the steps for a more accurate measurements 
1: Measure your wrist with a flexible tape measurements or a strip of paper just below the wrist bone, where you would normally wear the bracelet.
2: If you are using a plain strip of paper, mark your size with a pen or pencil then use a ruler to measure the length. That would be your wrist size.
3: To find your bracelet size, just add your wrist size with the appropriate measurements above.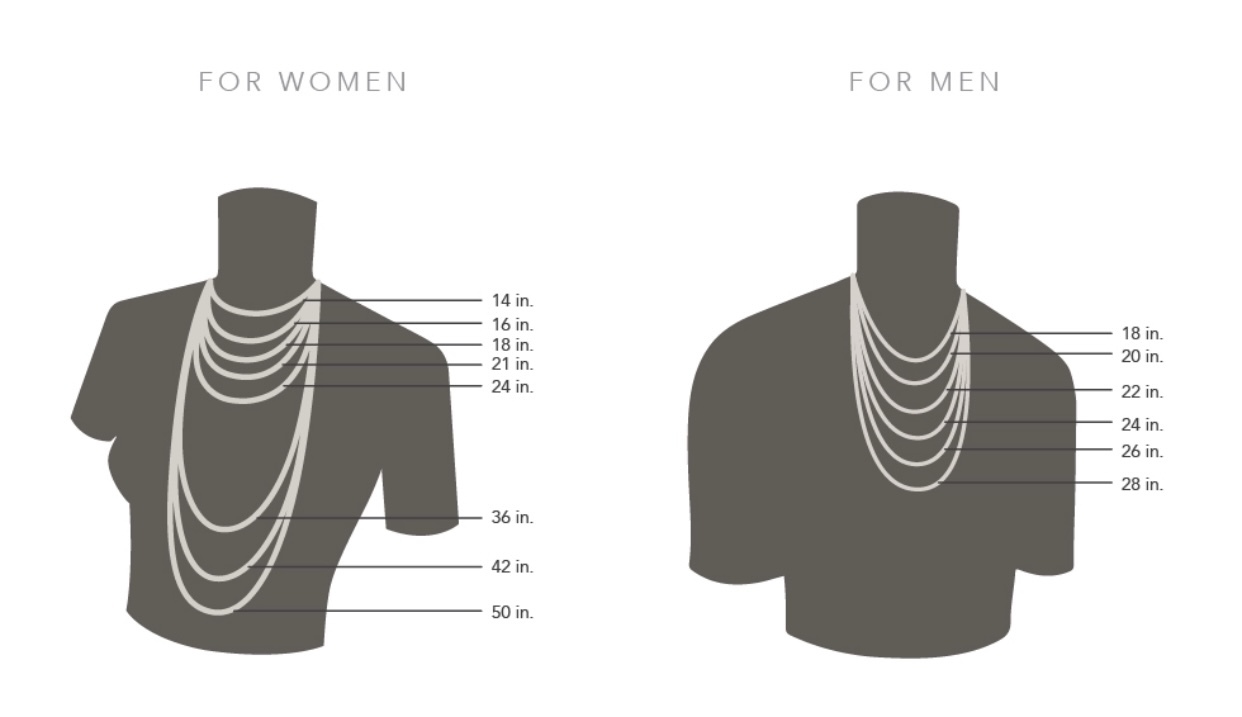 Measuring For Necklaces
Using a flexible tailor's tape, measure the necklace from clasp to clasp to determine the length. Above, you will find an illustrated chart of how the necklace may appear while worn.